The places where peat has been eroded or undercut by water are called "peat hags." This is the only one I've ever seen that is free-standing—a giant mushroom peat hag.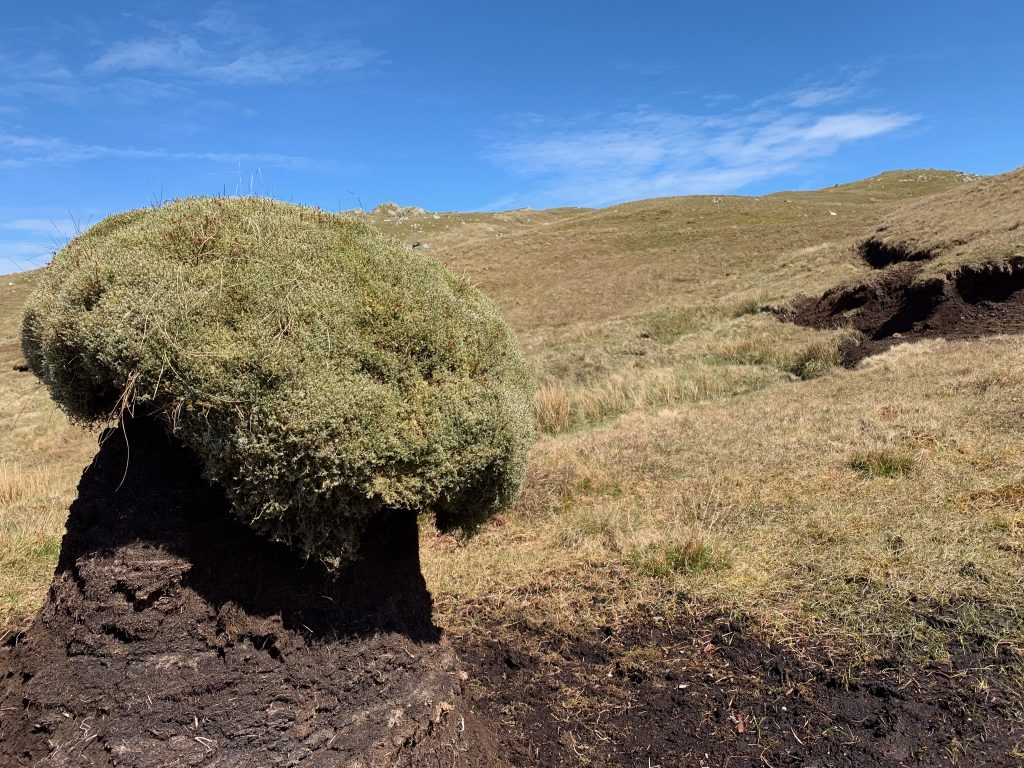 People are alarmed by how low the lochs and rivers are in the Highlands this spring. This is the west end of Loch Lyon, showing mudflats.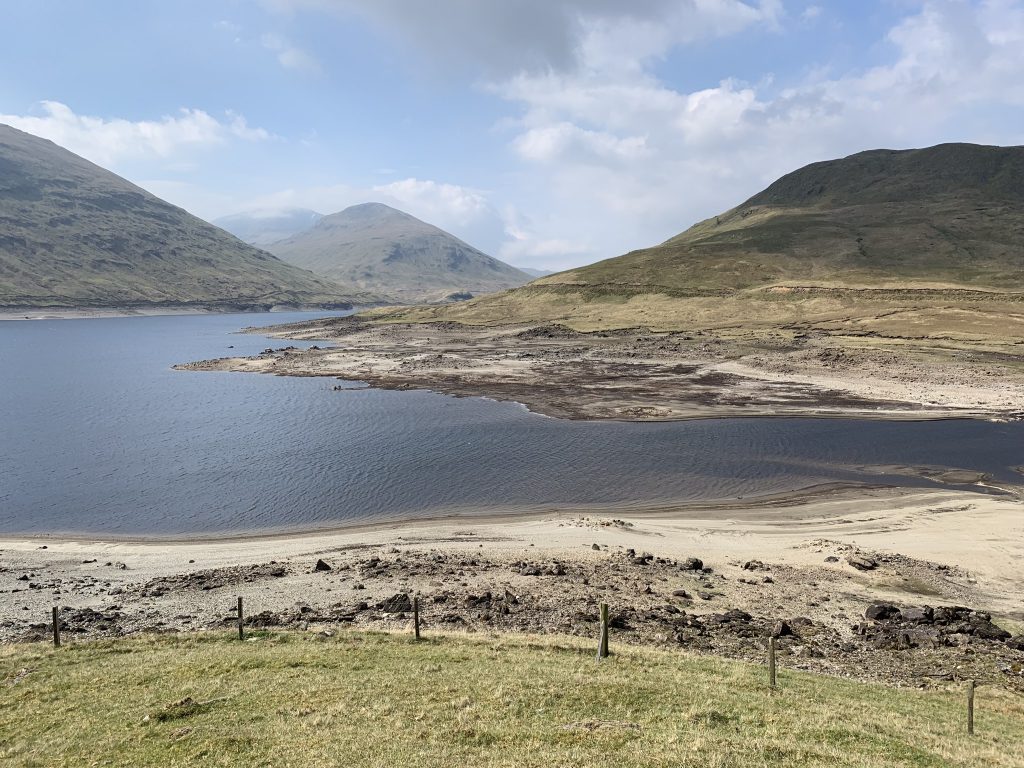 The other end has a dam generating hydroelectric power. Whether the low water has diminished output I don't know.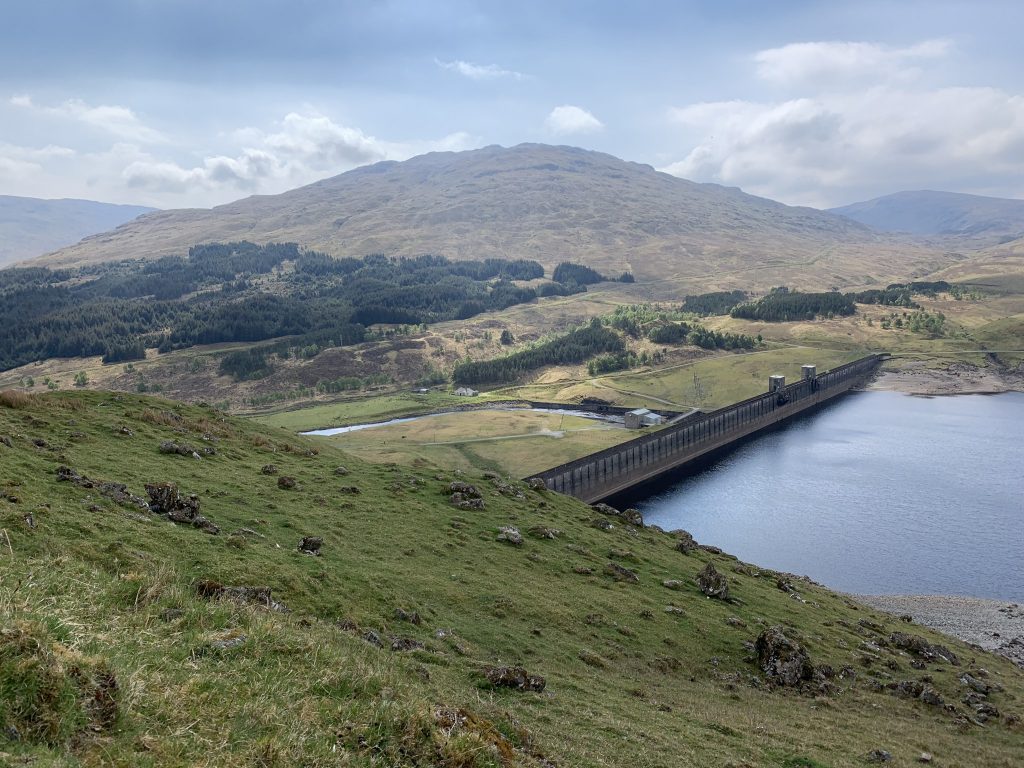 On a single-track dirt road in the woods along the south side of River Lyon a man named Rod (appropriately enough) stopped to chat. He lives near Oxford and comes up once a year with 10 friends to fish for a week. They rent a house on an estate that gives them access to six miles of riverbank. They fly-fish for brown trout and salmon. Salmon is catch-and-release; you can keep some trout.
The fishing has been poor this year—the river is low and there's been too much sun, he said. He didn't look unhappy, however.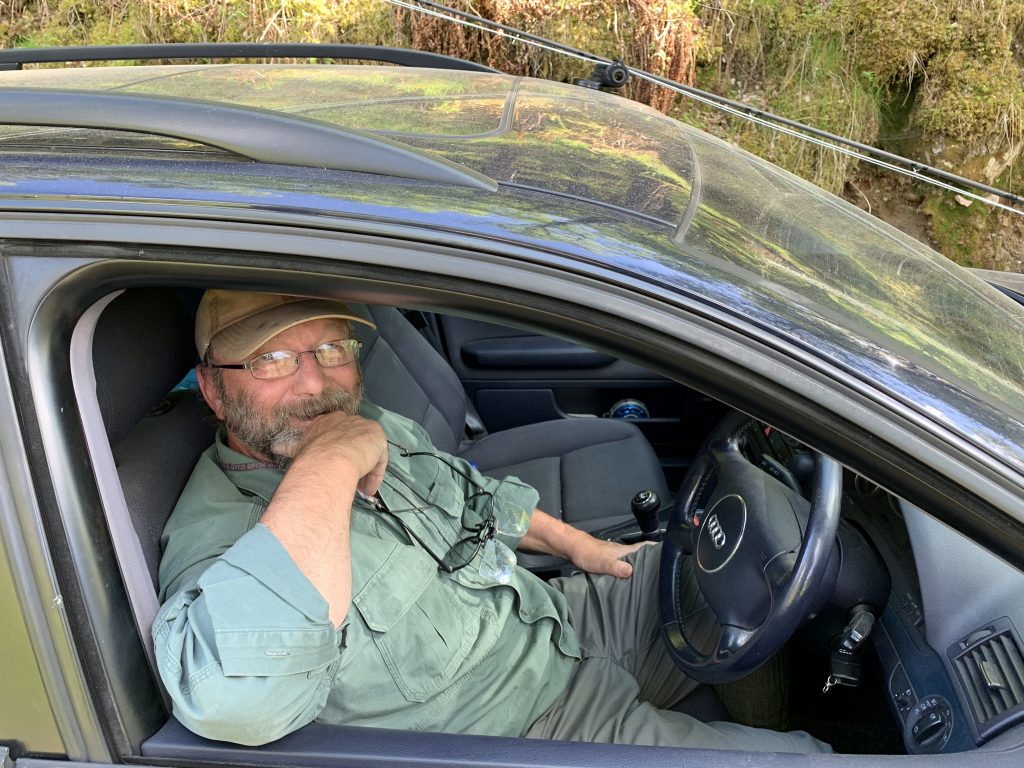 His salmon rod is so long that he had a rack for carrying it on the outside of the car.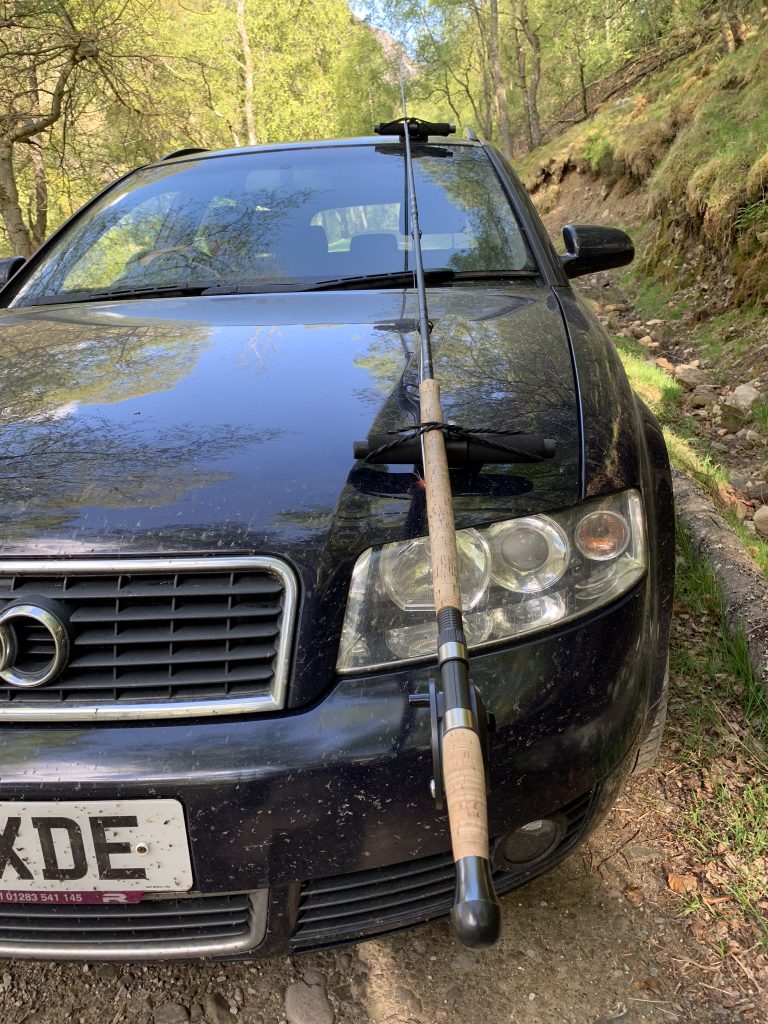 Low water or not, what's surprising to me is how there is water running off the hills incessantly. These are hills from which the snowpack is long gone (although in the highest ones there are still a few patches of white). You don't have to carry water here; you're rarely more than a couple of hundred yards from a watercourse of some kind. Where it all comes from is a mystery.
In some places in the hills you can feel and hear flowing water that's invisible except for sinkholes in the sphagnum and grass you can scoop a drink from.
One of the B&Bs I stayed in was in Milton Eonan, outside of Bridge of Balgie. It used to be a hamlet centered around a grist mill, with the miller's house on the high ground and about five cottages lower down, closer to the stream. Now, it is occupied by Jason and Melanie, who live in the miller's house with their two teenage children, and Melanie's mother, who occupies half of the only surviving lower house (the other half let out to guests).
Melanie is a reporter at the Perthshire Advertiser, and Jason is in the final stages of training to become a clinical psychologist. Melanie summered here as a child, and the couple moved up from England to live year-round about 20 years ago. Their property is inside a 35,000-acre estate, "like Lesotho in South Africa," Jason said.
Although they are very isolated, they are happy they moved here. With the ruins of the old houses and the tiny arched bridge over the stream, Jason said he often feels "an undertone of absence, something missing, people living together in a difficult way."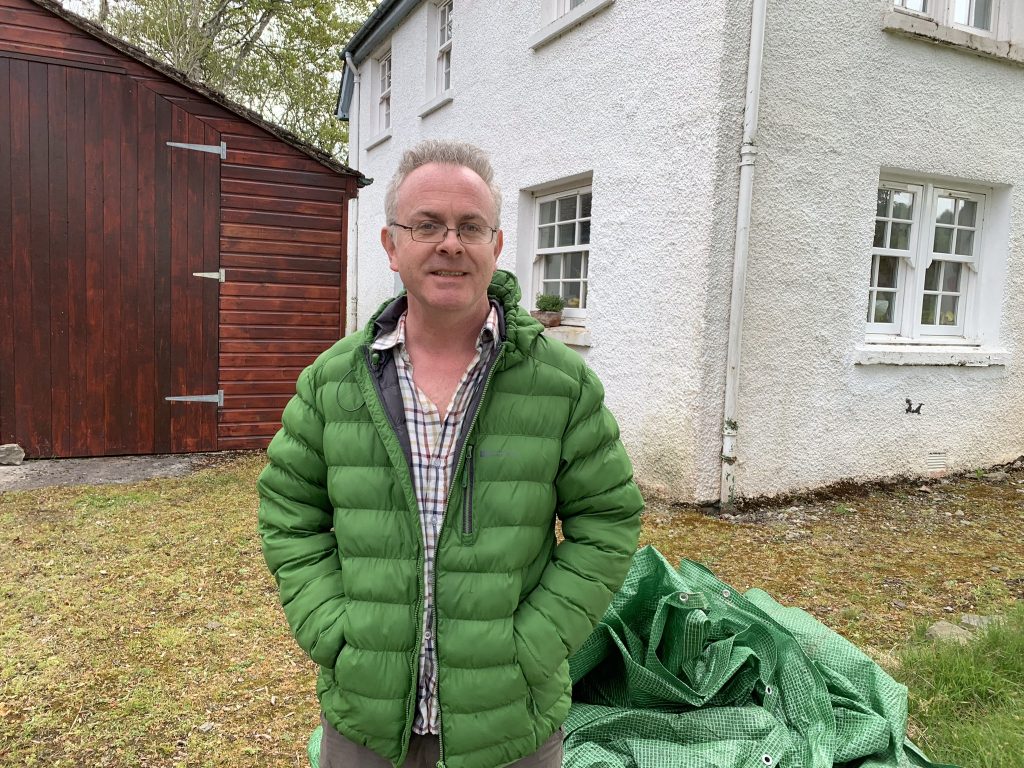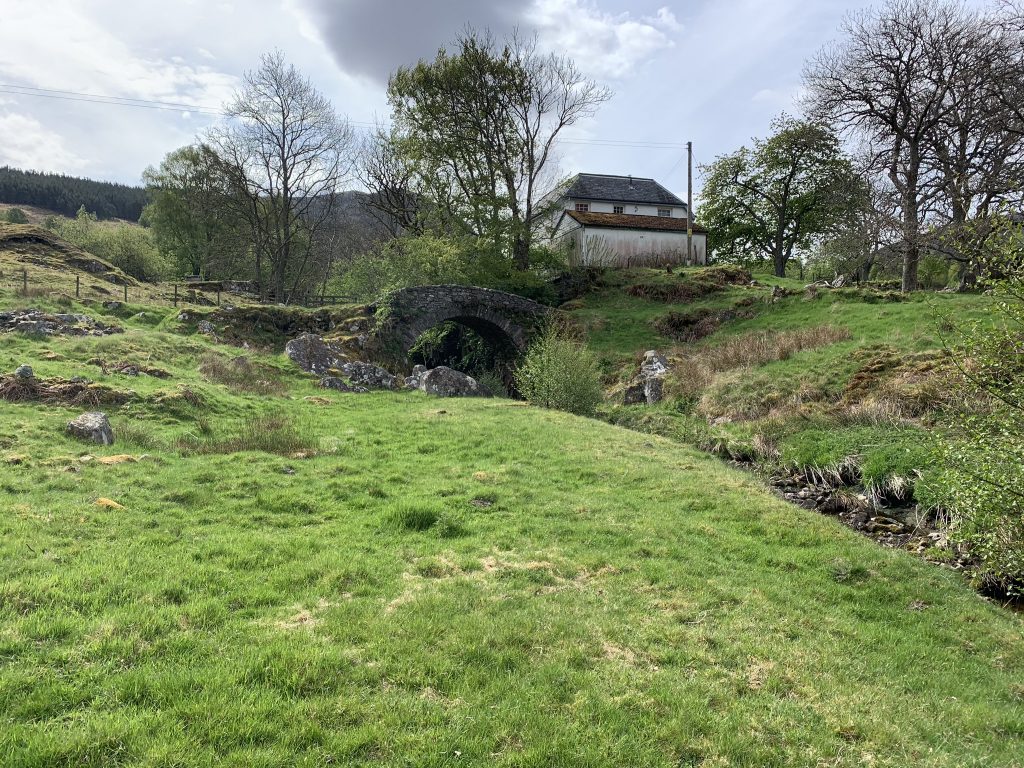 In the hills, the exposed tops of the abandoned sheep folds and old buildings are colonized by grass, moss, and hardy saplings, making them miniature versions of the hills themselves.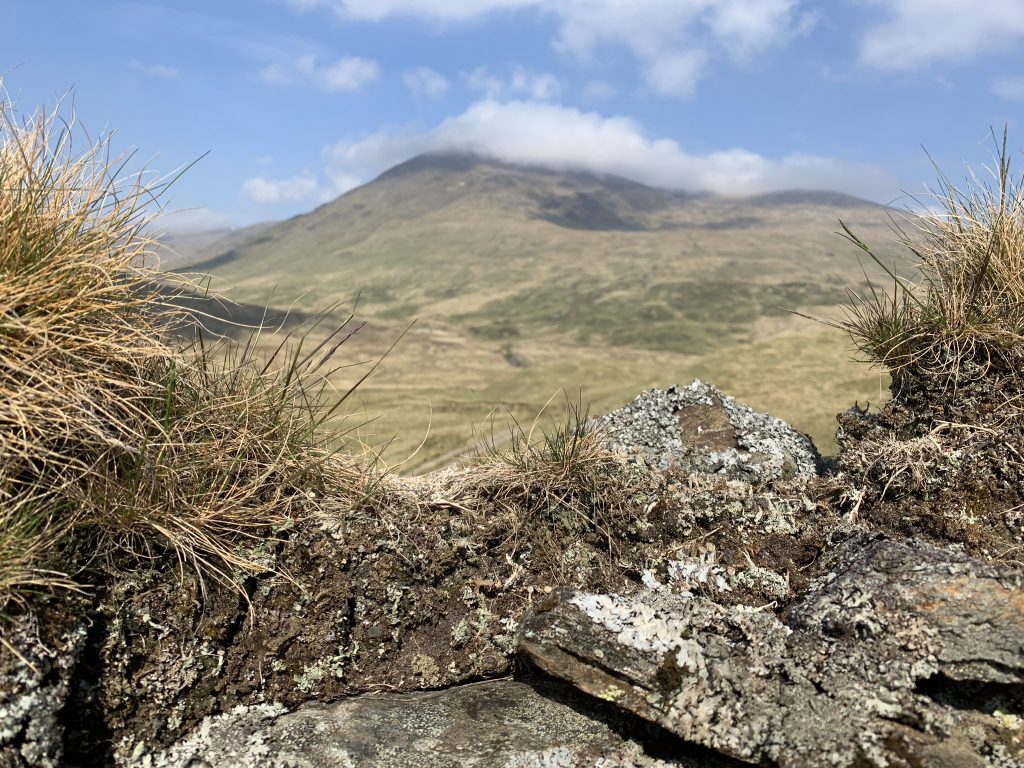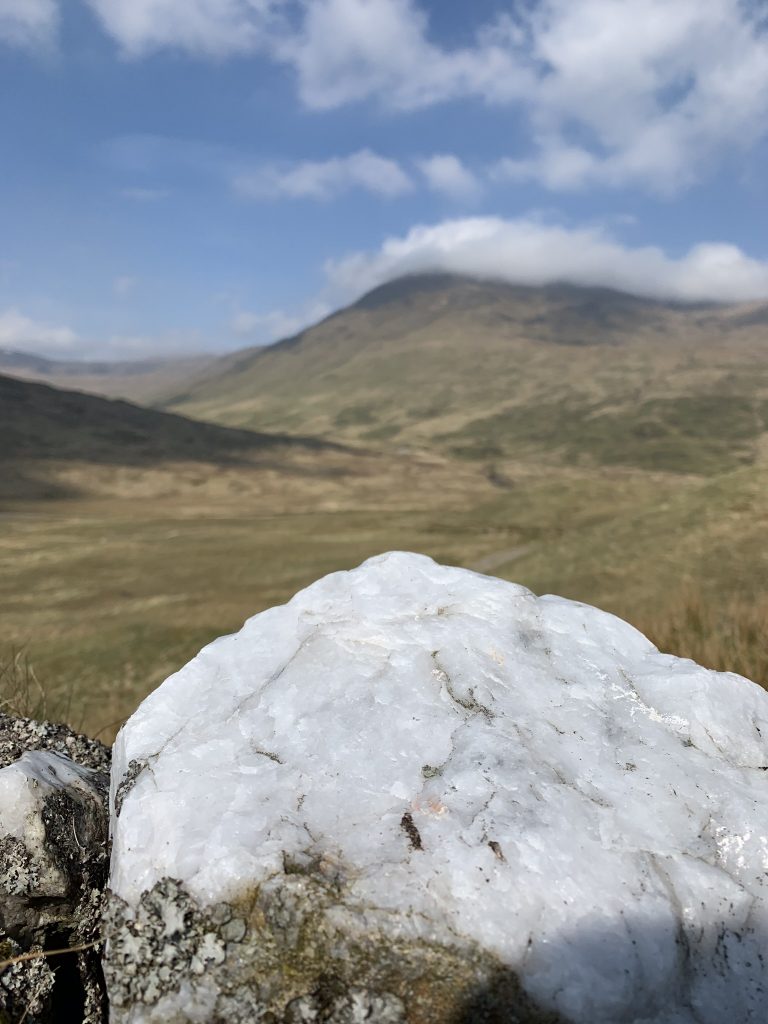 A mycologist could say why this corner is so favorable for white lichen.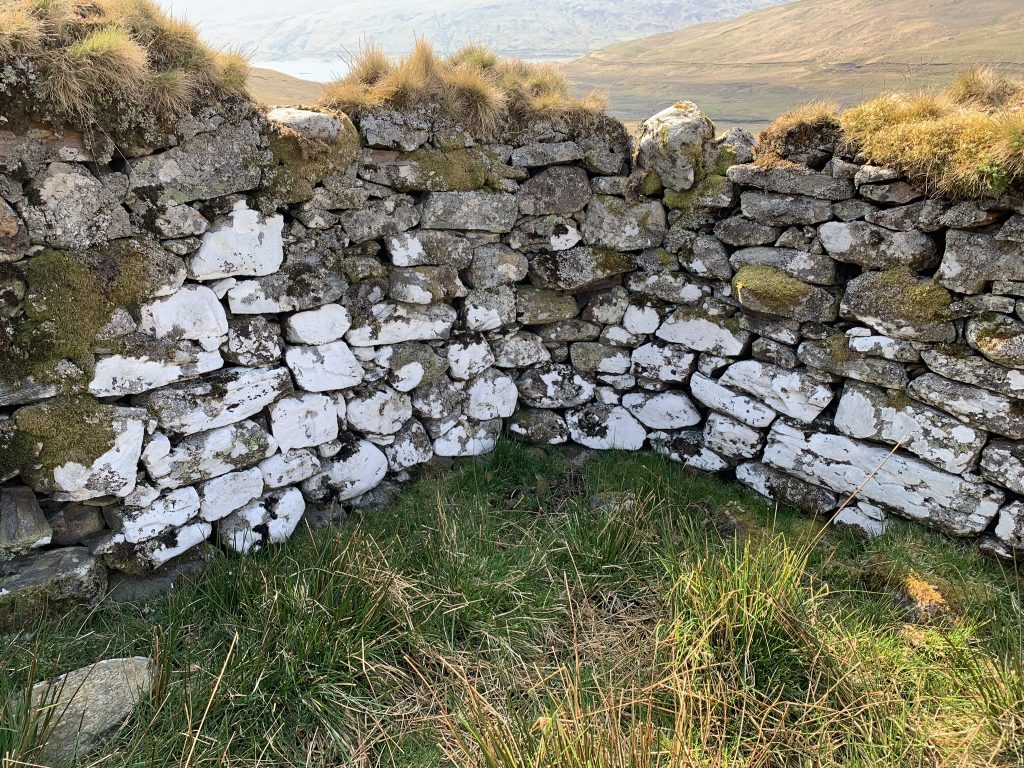 In the 1670s, Robert Campbell, the laird of Meggernie Estate, logged the property to pay debts. Occasionally the roots of ancient trees erode into view.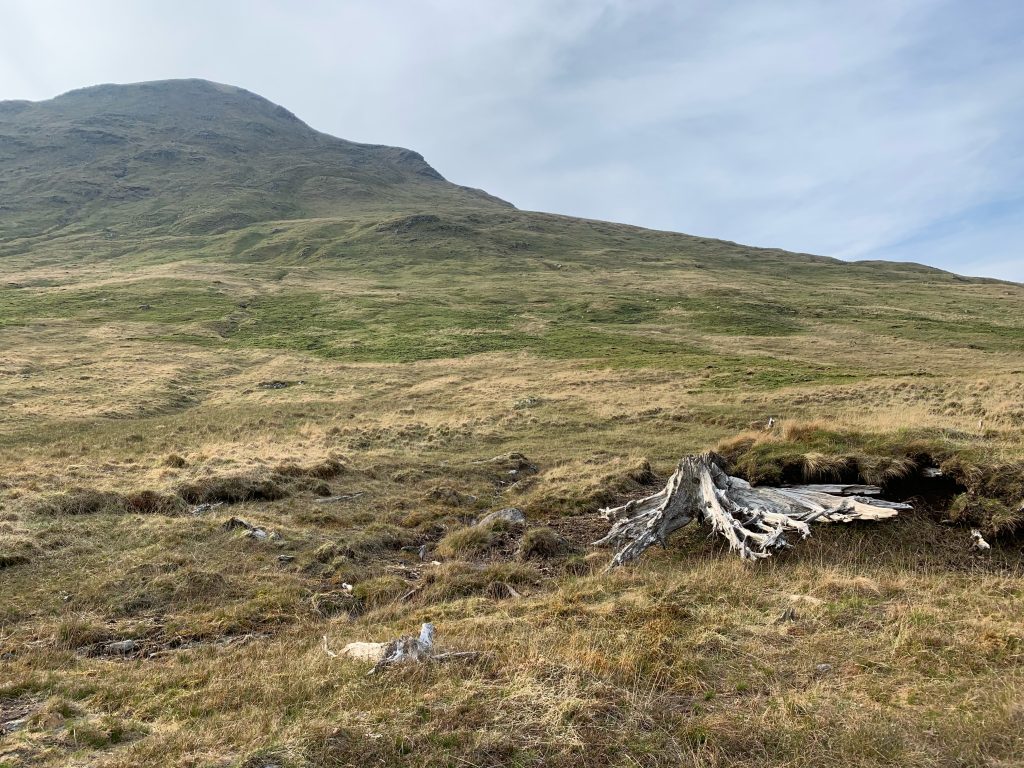 There are still a few old trees around. Moss grows on the west side, not the north side, of them here.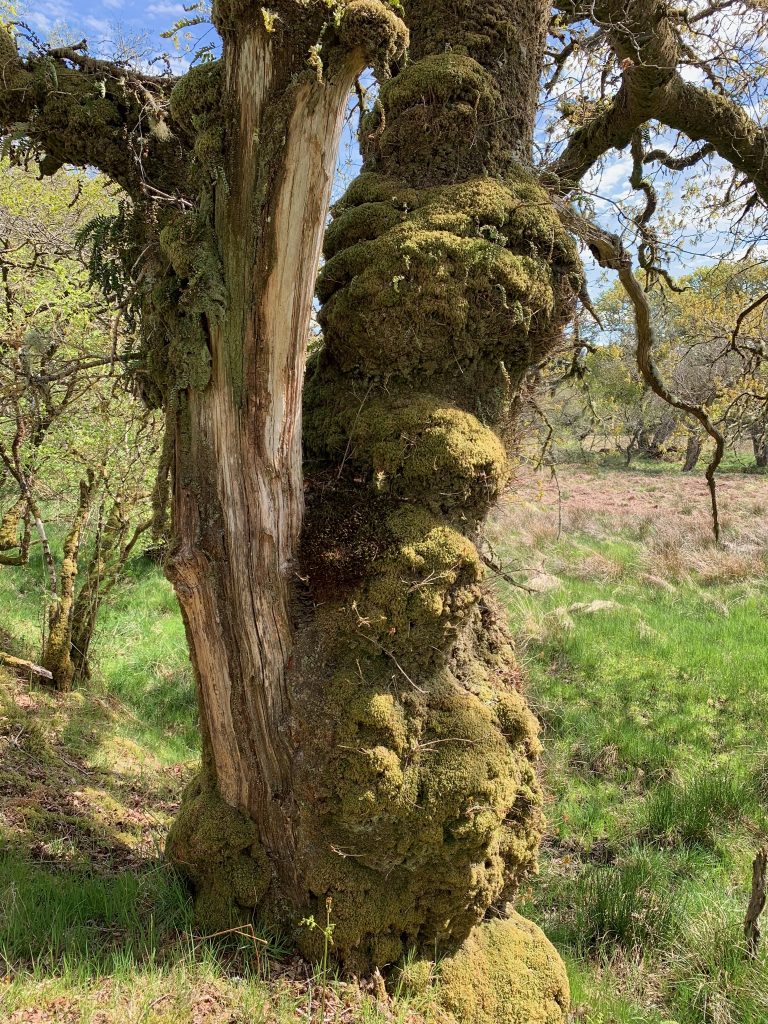 I almost expected this one to turn and talk to me.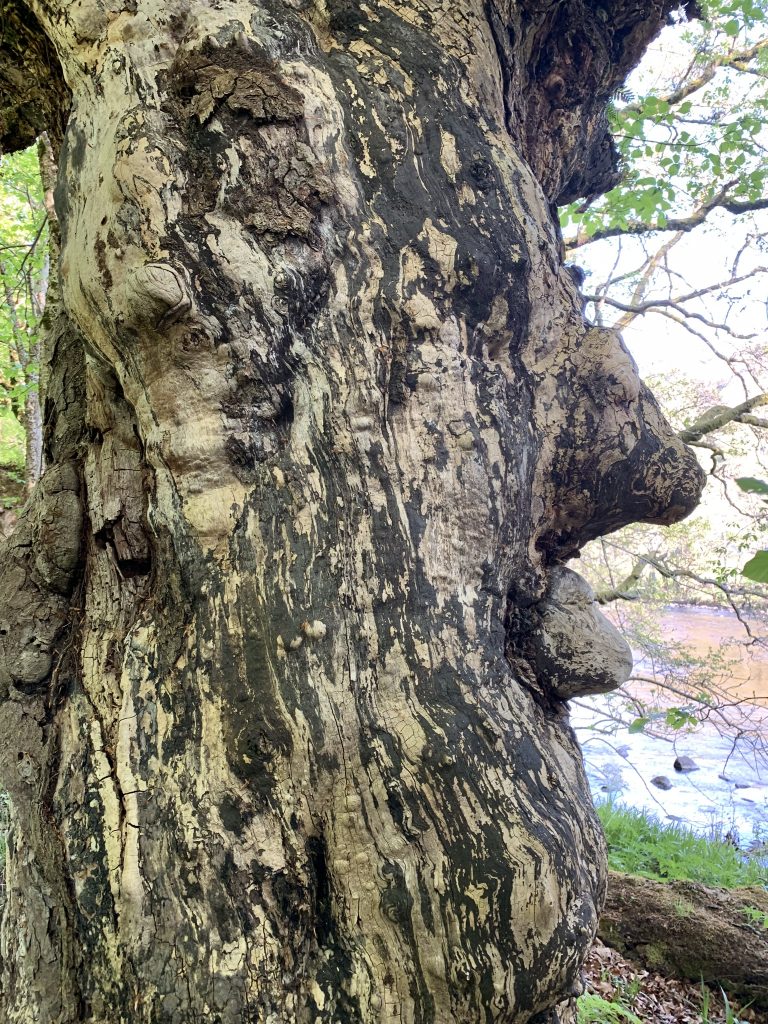 This is a custom I'd never seen—coins hammered into the butt of a log. Perhaps they record wishes.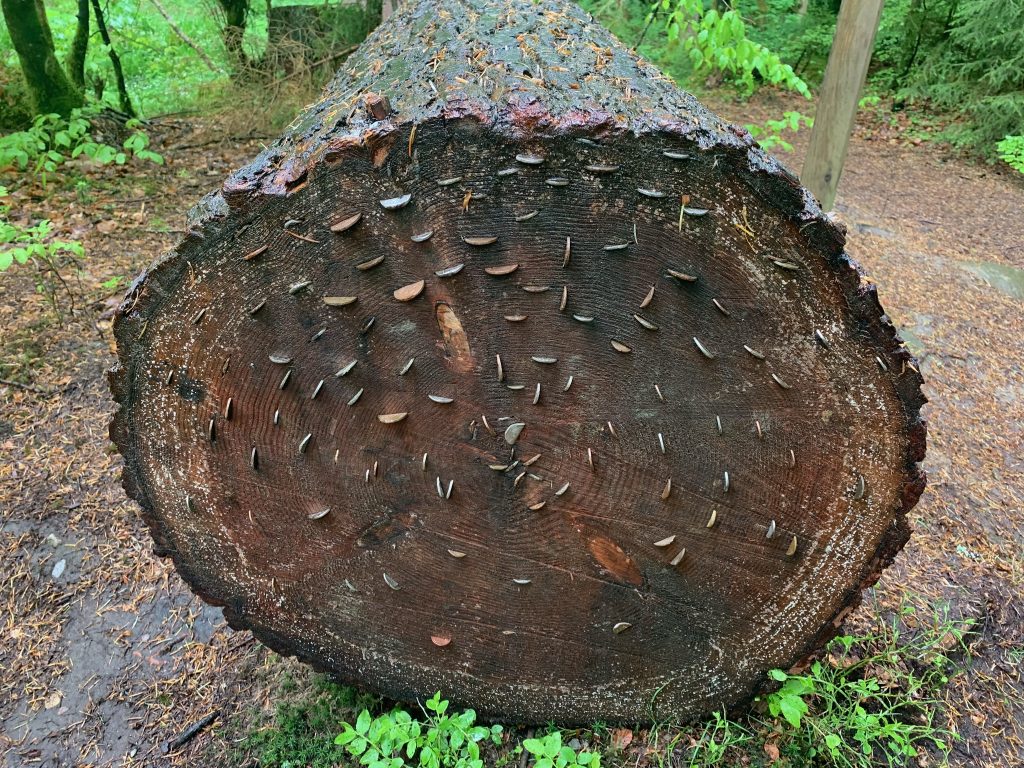 Ancient trees can get the best of ancient walls.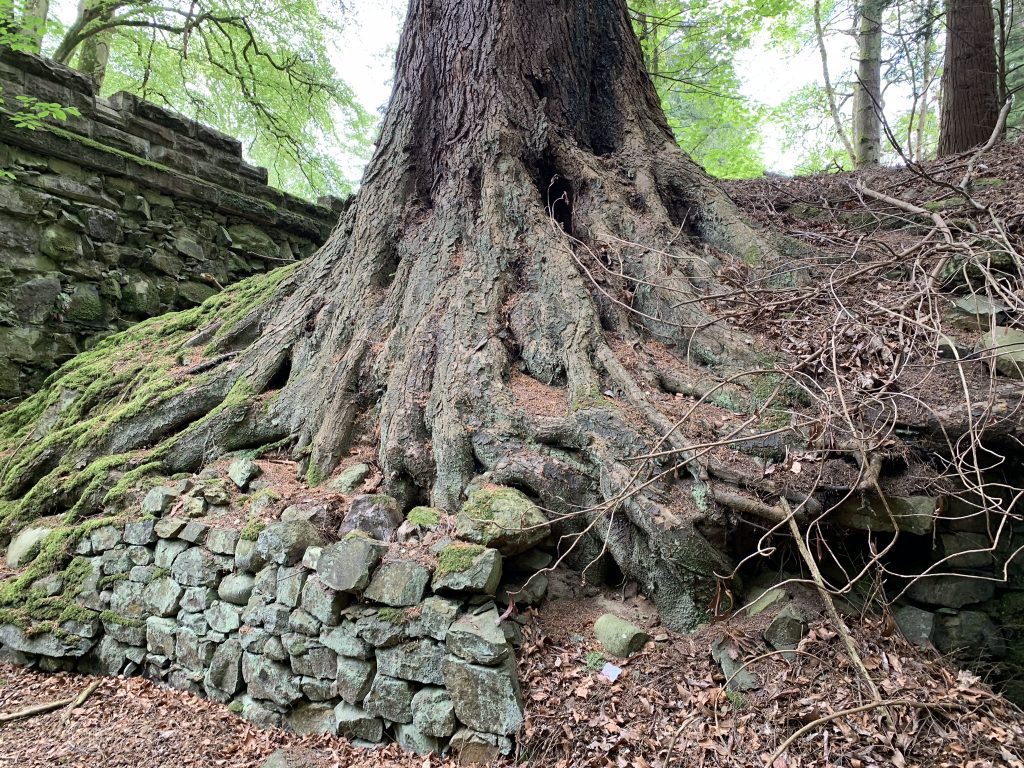 This is in Birnam Wood. I was planning to visit Dunsinane Hill and deposit a branch (as John McPhee does in his piece "From Birnam Wood to Dunsinane," in the book "Pieces of the Frame"). But I shortened my route and cut Macbeth a break. A lot of good it'll do him now.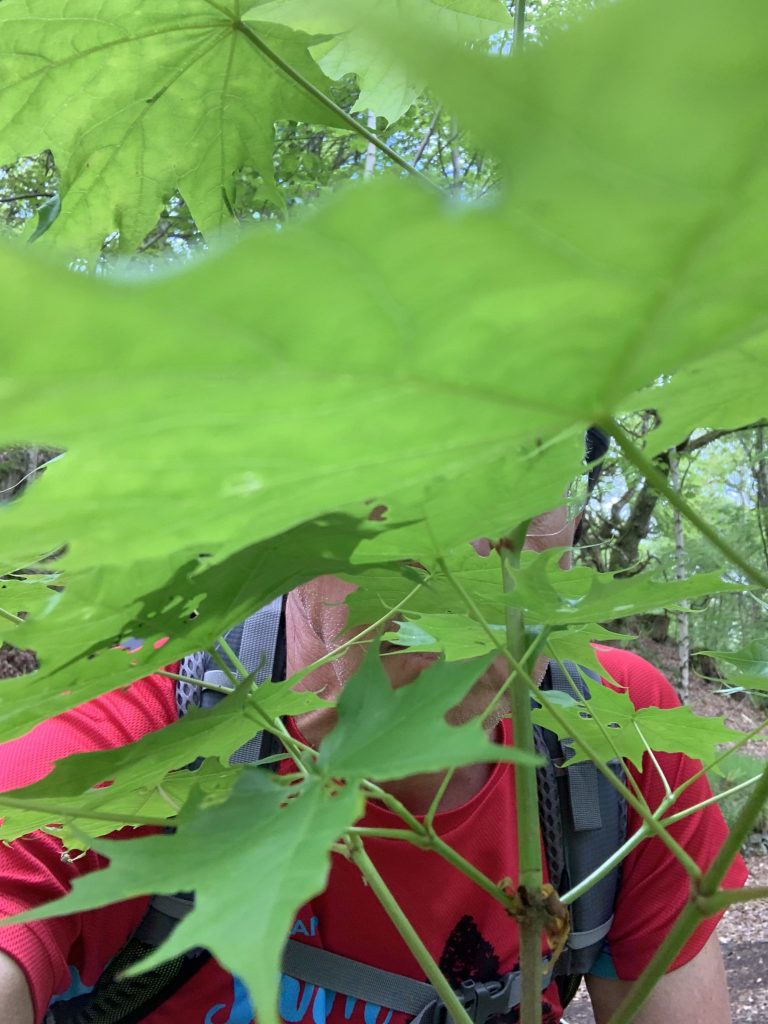 To get close-ups of sheep and lambs, you have to sneak up on them.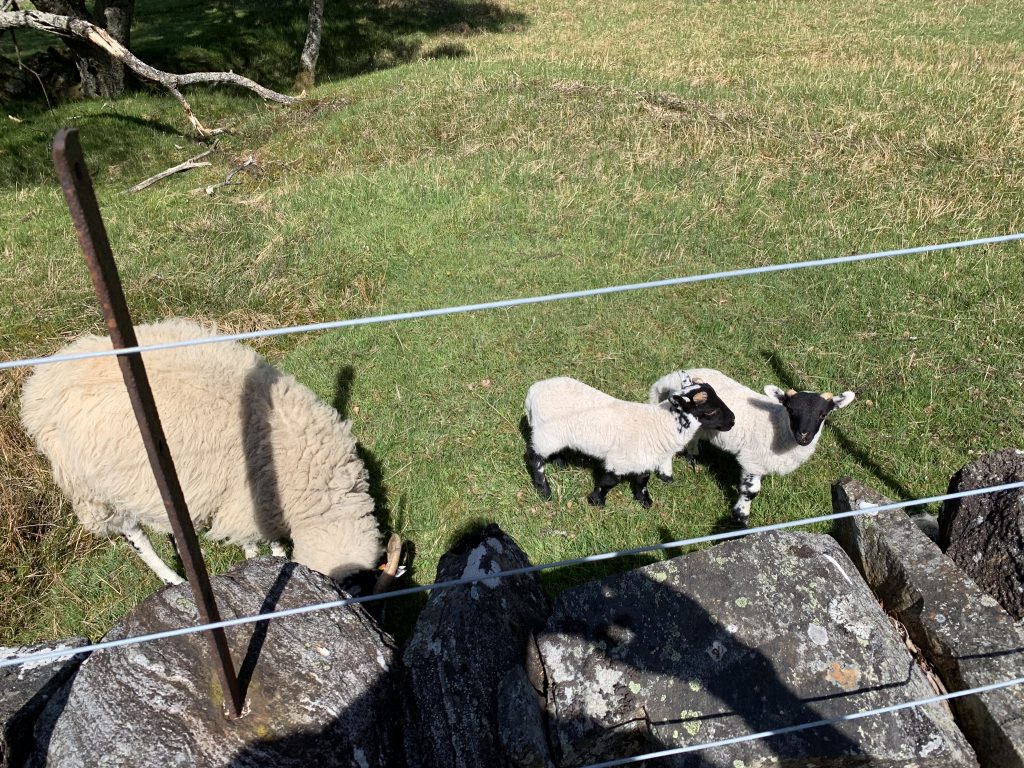 Unlike pigs and cows, which love to check out passers-by.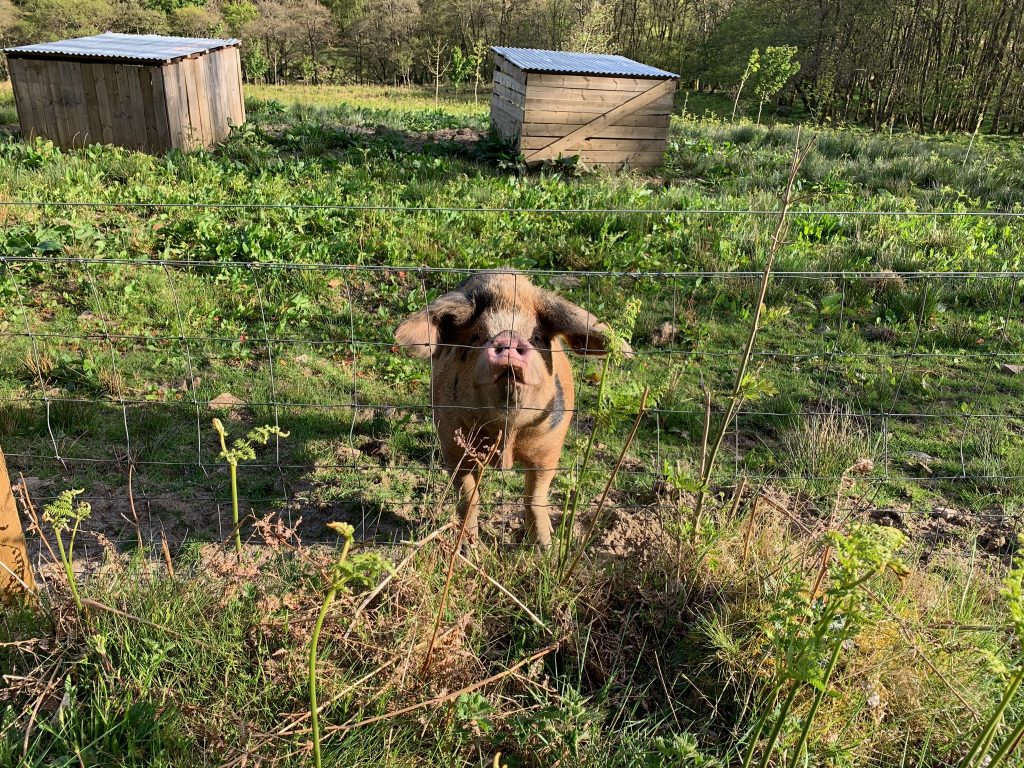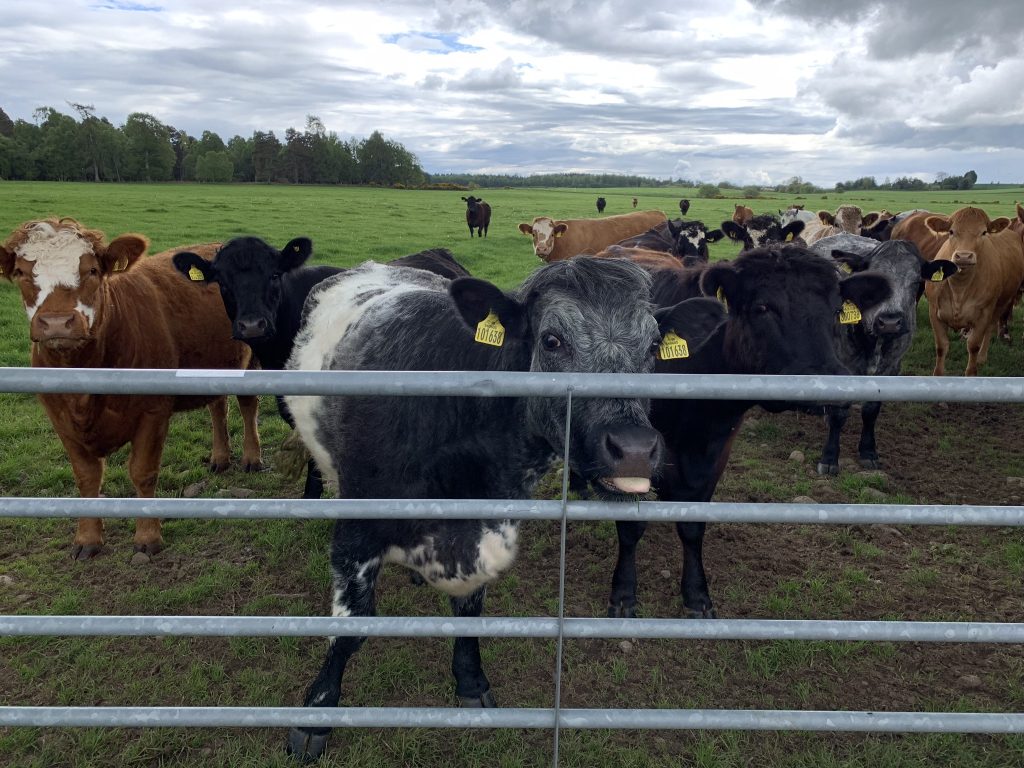 There's a lot of abandoned stonework in Scotland. Some could be out of fairytales.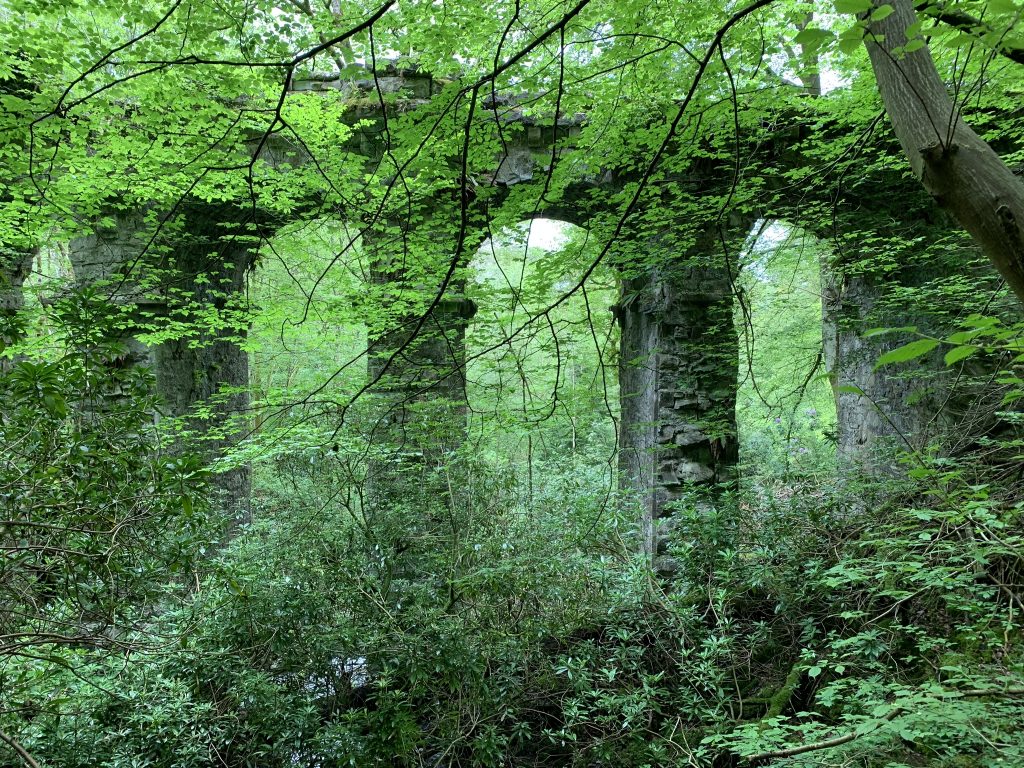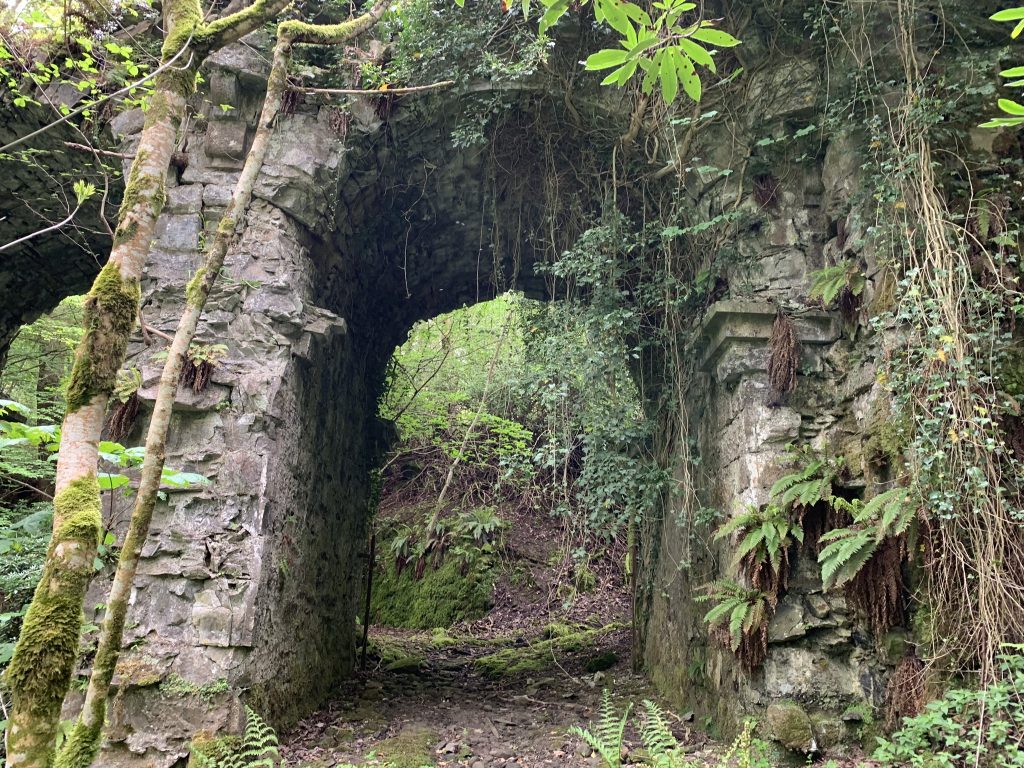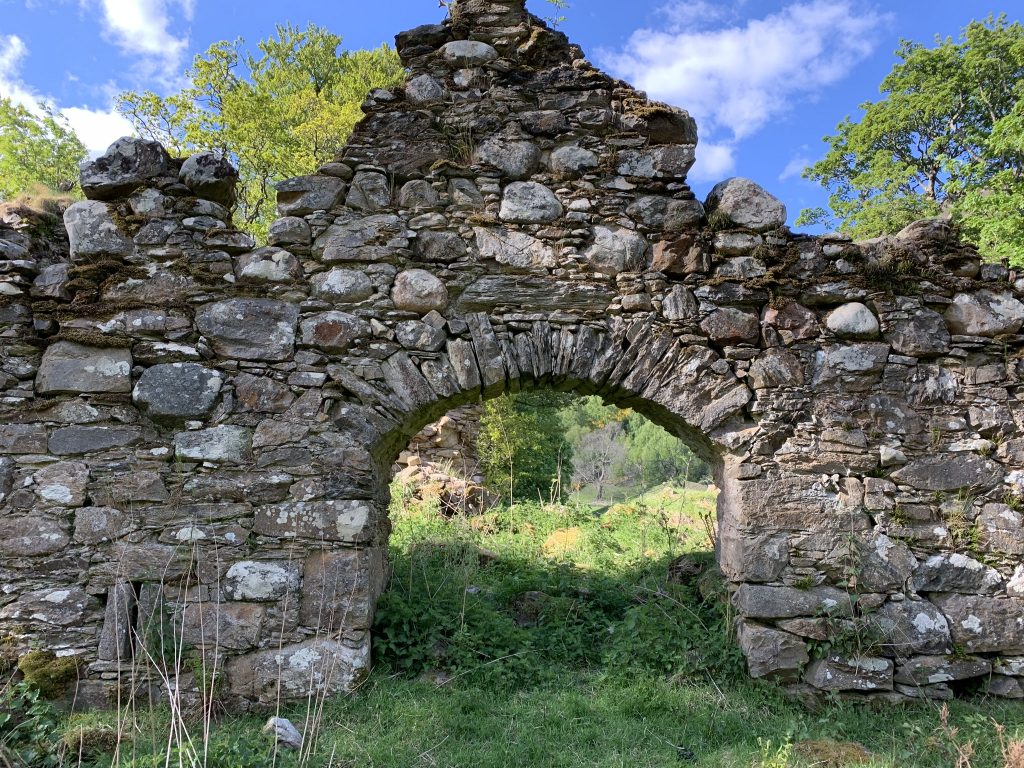 In more transitory matters, running a propane camping stove gives a nice lesson in thermodynamics. While the water in the pot is preparing to boil, visible and palpable frost is forming on the gas canister as the pressure inside it falls rapidly.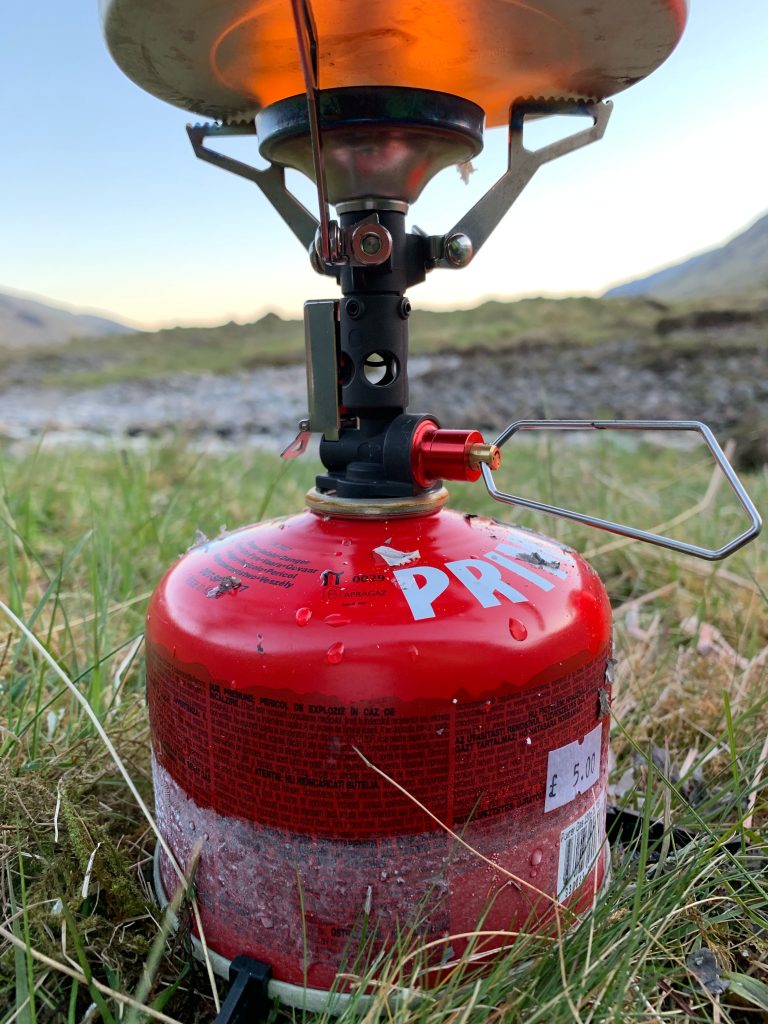 Don't quite know what this is about, but I imagine he's a Brexiteer.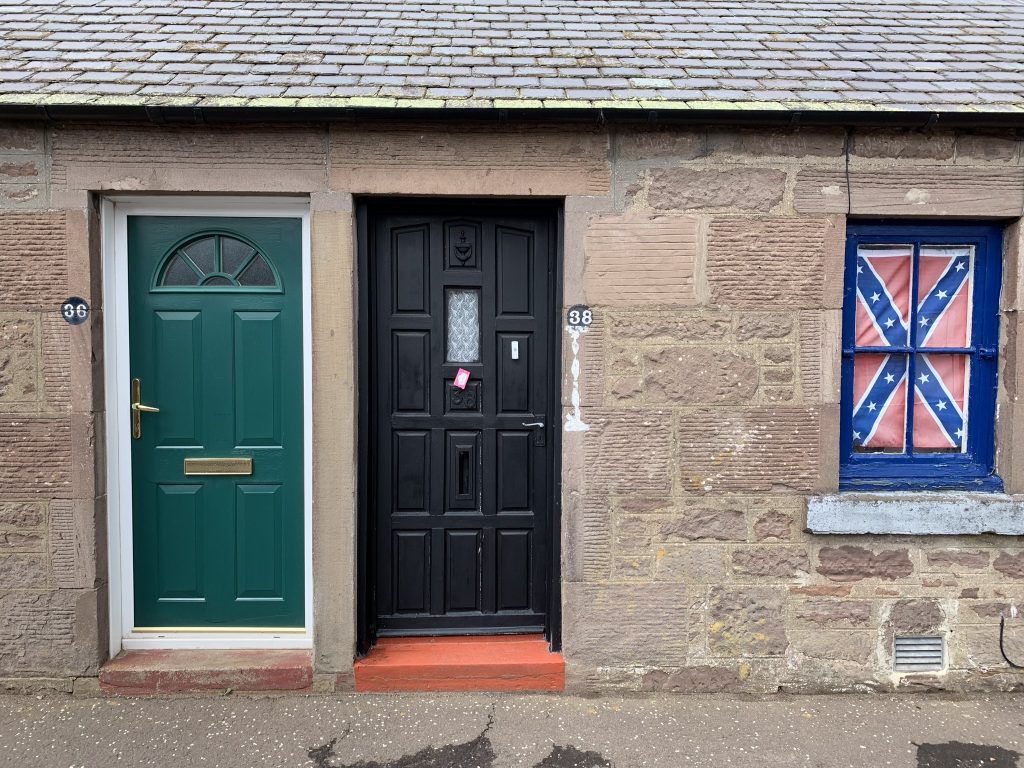 Electric fences are a real inconvenience, as this rabbit learned the hard way.
The beautiful wages of rain.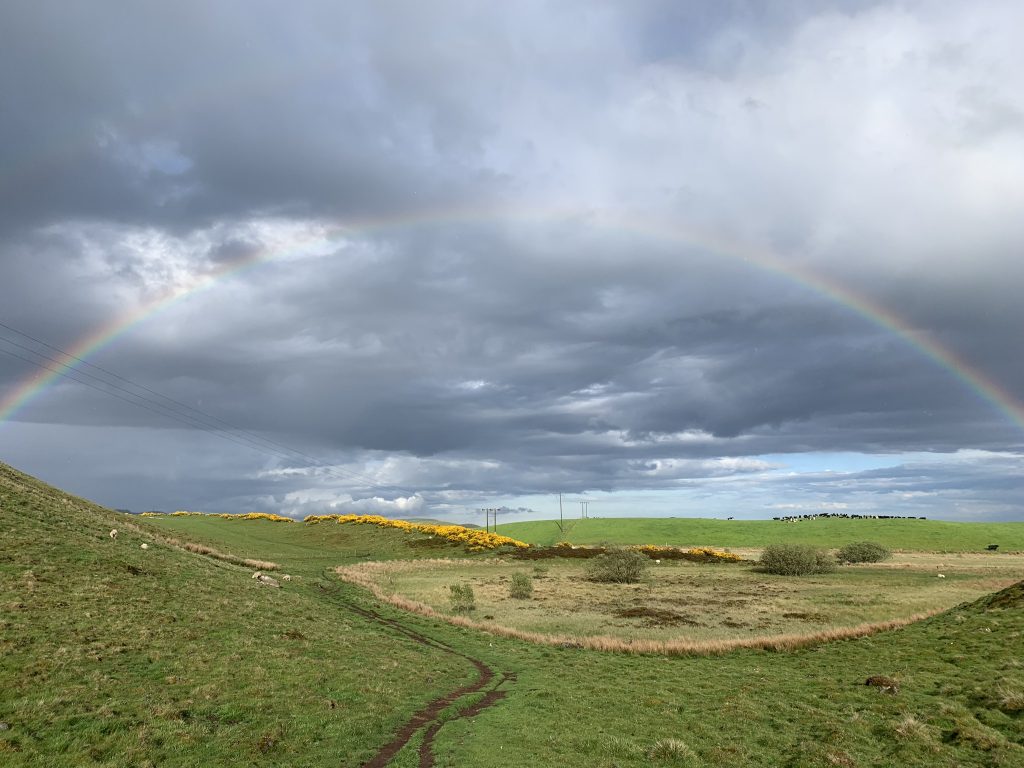 It's spring over here. The rapeseed is in full flower.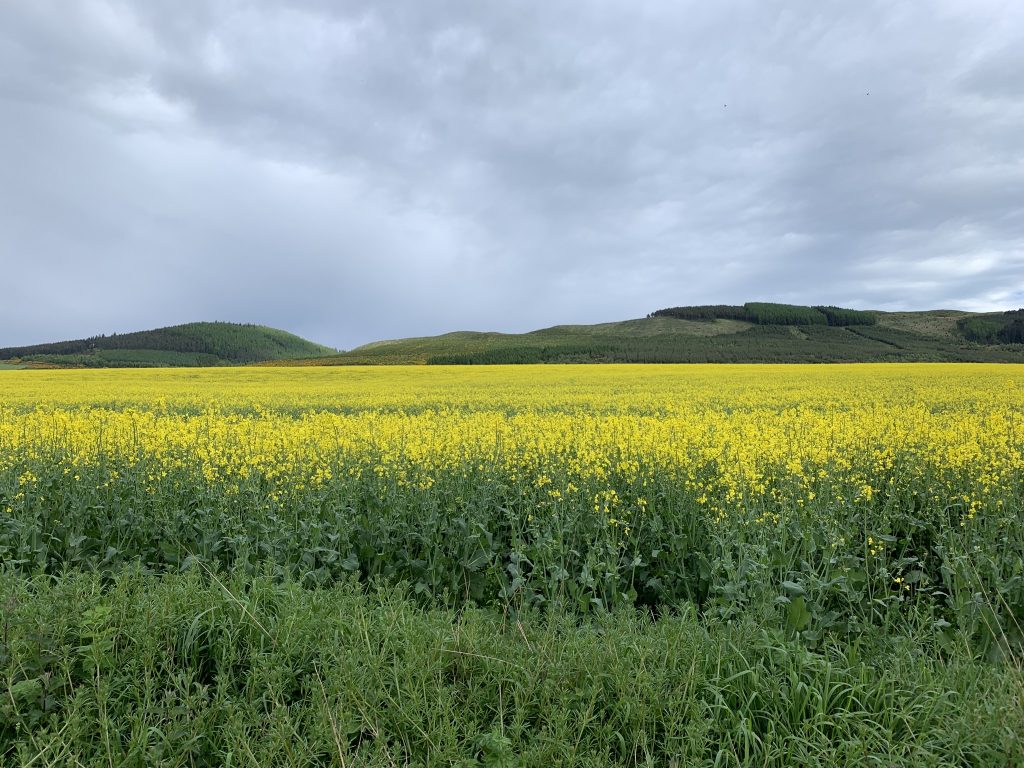 The bluebells are out.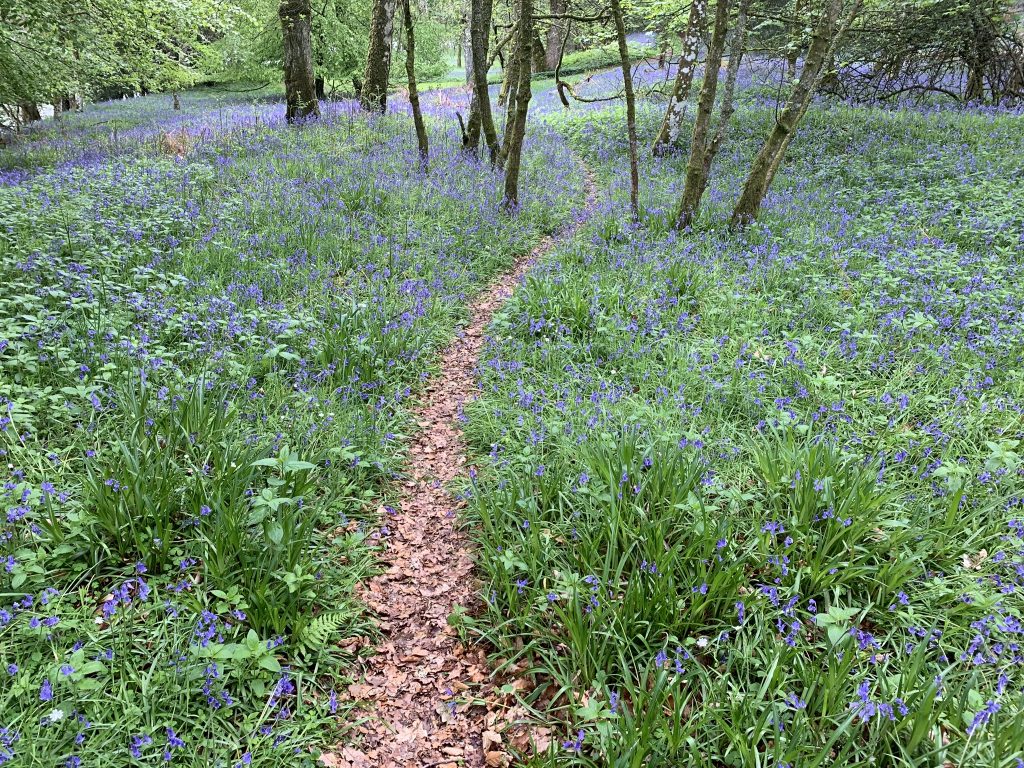 And the apple trees.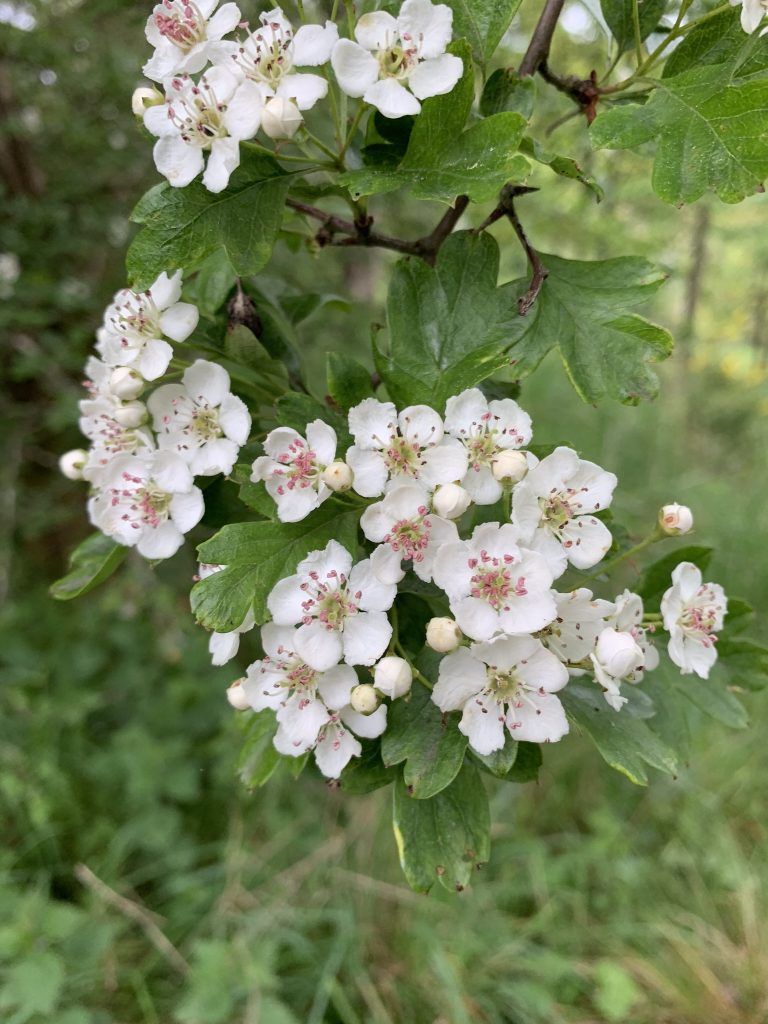 Even the water stains on the road are happy to be in Scotland.