Last year, at the tail end of my walk across Scotland one of the most famous buildings in the world burned one block from the hotel where I'd stayed. When I returned to pick up luggage I'd left, it was still smoking and the architecture world still weeping.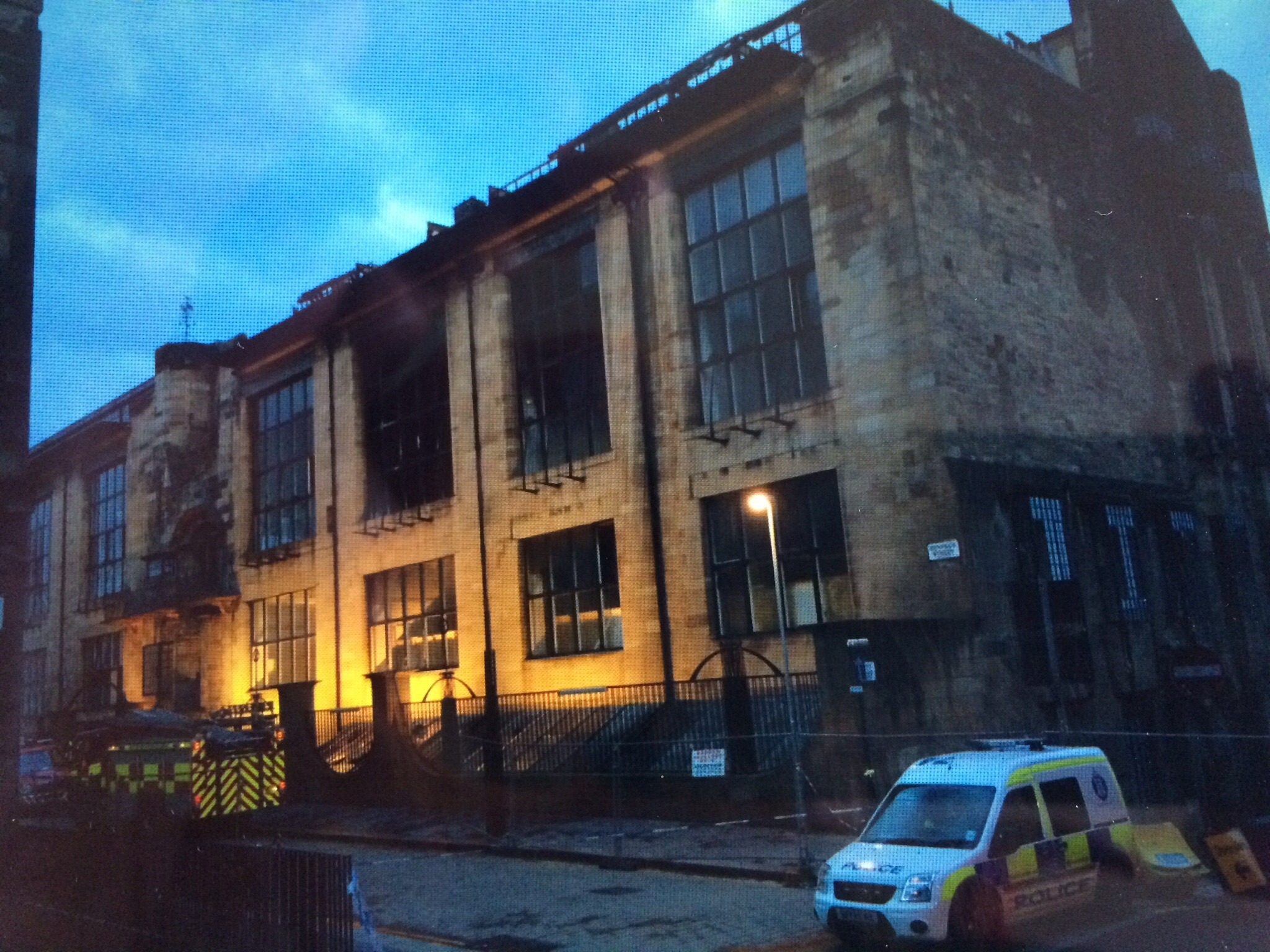 Showpiece and workplace, the Mackintosh Building was the beating heart of the Glasgow School of Art. Completed in two stages, 1899 and 1909, it embodied the best of Charles Rennie Mackintosh, Scotland's greatest architect.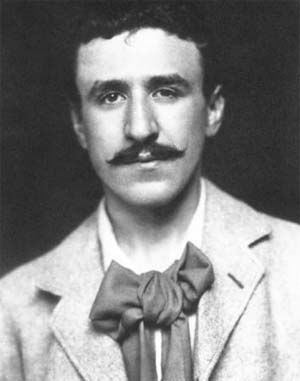 I was only vaguely aware of Mackintosh when I came to Glasgow last year, certainly not enough to go into the building that I walked by a dozen times in three days. This I regret.
The right half of the building in the model above was burned.  The library, a room with a two-story ceiling full of Mackintosh's furniture and decorative details, as well as lots of books, drawings and manuscripts, was incinerated. Archaeologists sifted through the ashes for salvageable remains.  The entire building is closed.
Mackintosh (1868-1928) grew up in Glasgow and attended the Glasgow School of Art. He submitted the design for a long-awaited purpose-built home for the school when he was in his twenties and not yet a partner of the firm where he worked. It was not fully attributed to him to years.
The design incorporated several references and styles. On a steep slope, it had a tower and slit windows (and an expanse of solid wall on one end) that echoed Scottish castle architecture.  At the same time, it , incorporated huge windows on the northern side to illuminate studios–a great improvement over the school's rented space for its students.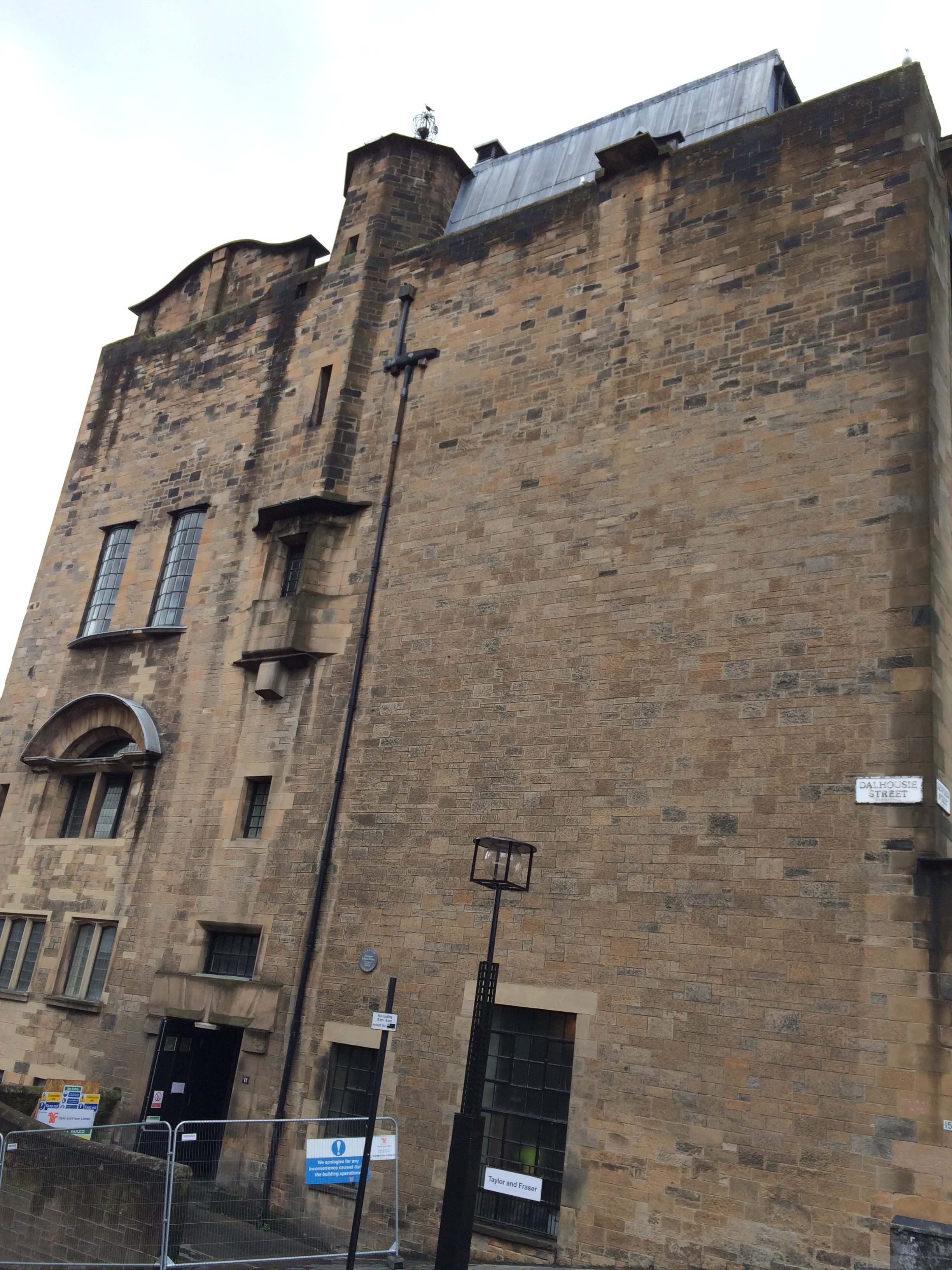 It had Art Nouveau decoration and ironwork influenced by the japonisme style. The second half of the building was more angular and modernist. There was everything an art student might need, including a studio for drawing live animals that had its own ground-floor entrance.  A camel was there at least once.
Somehow, it all holds together.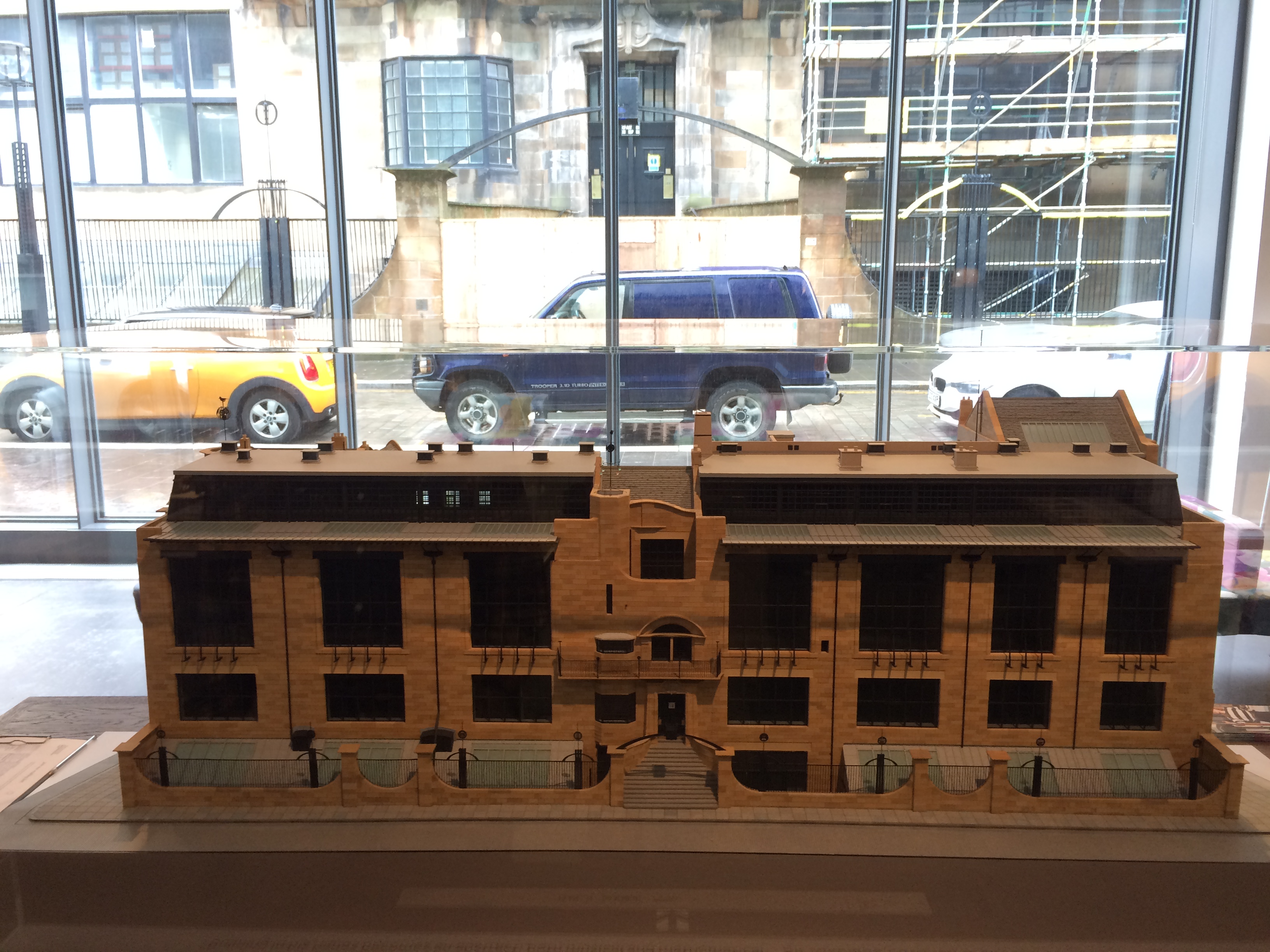 Although Mackintosh designed many famous buildings he didn't bring in enough business and was eventually asked to leave the firm. He moved to England and then to France, giving up architecture in favor of watercolor painting, of which he was also a master. He died in London at age 60 of oral cancer.
The Glasgow School of Art's new main building, which opened across the street from the burned building a month before the fire, has some features that reference it, including multi-story light wells.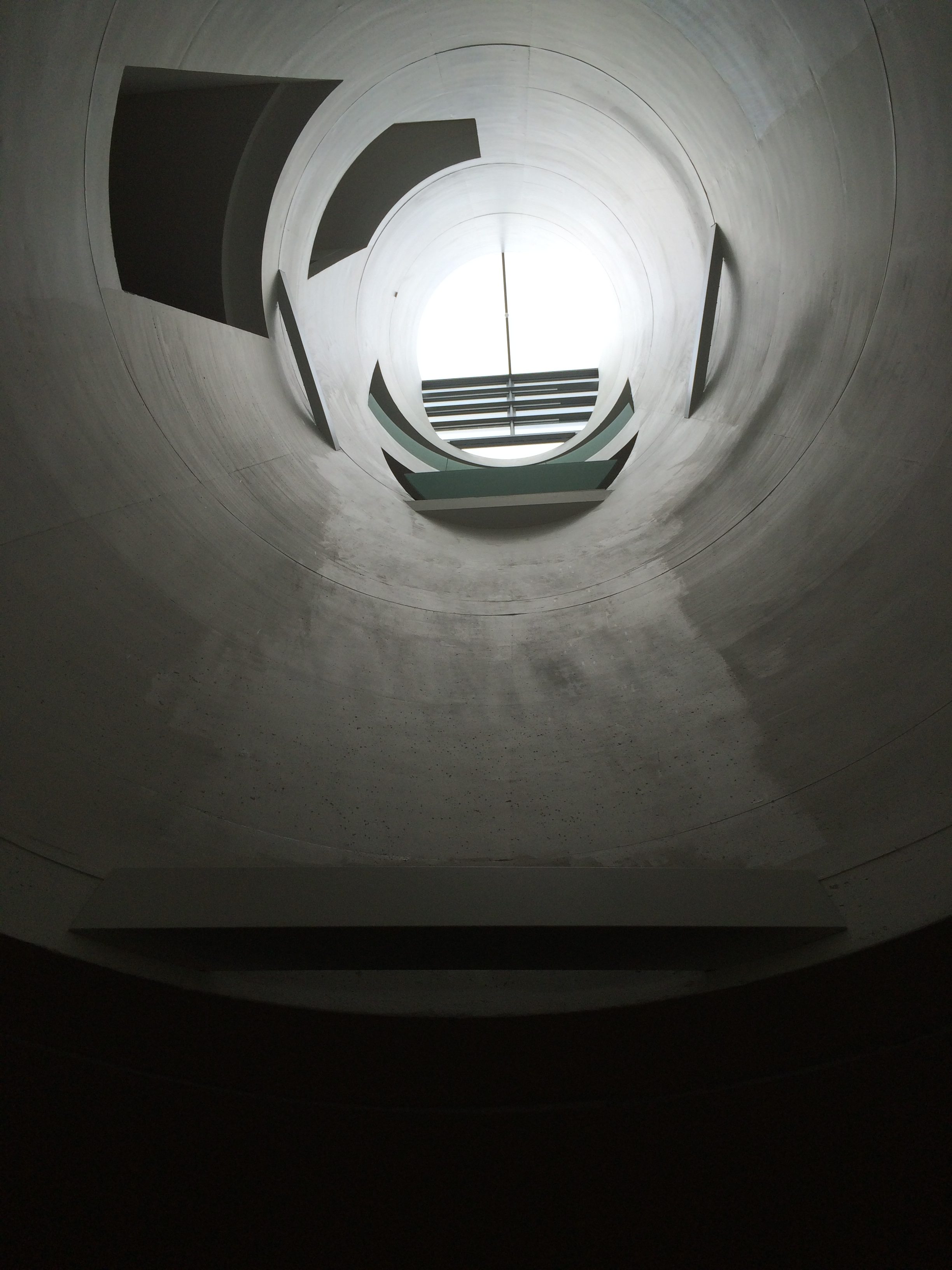 Like Frank Lloyd Wright, Mackintosh had a vision for everything in his buildings, including the furniture, the light fixtures, the fireplaces–all of which he designed.  The new building has a room devoted to Mackintosh's furniture (and some made by his well-known wife, Margaret Macdonald Mackintosh).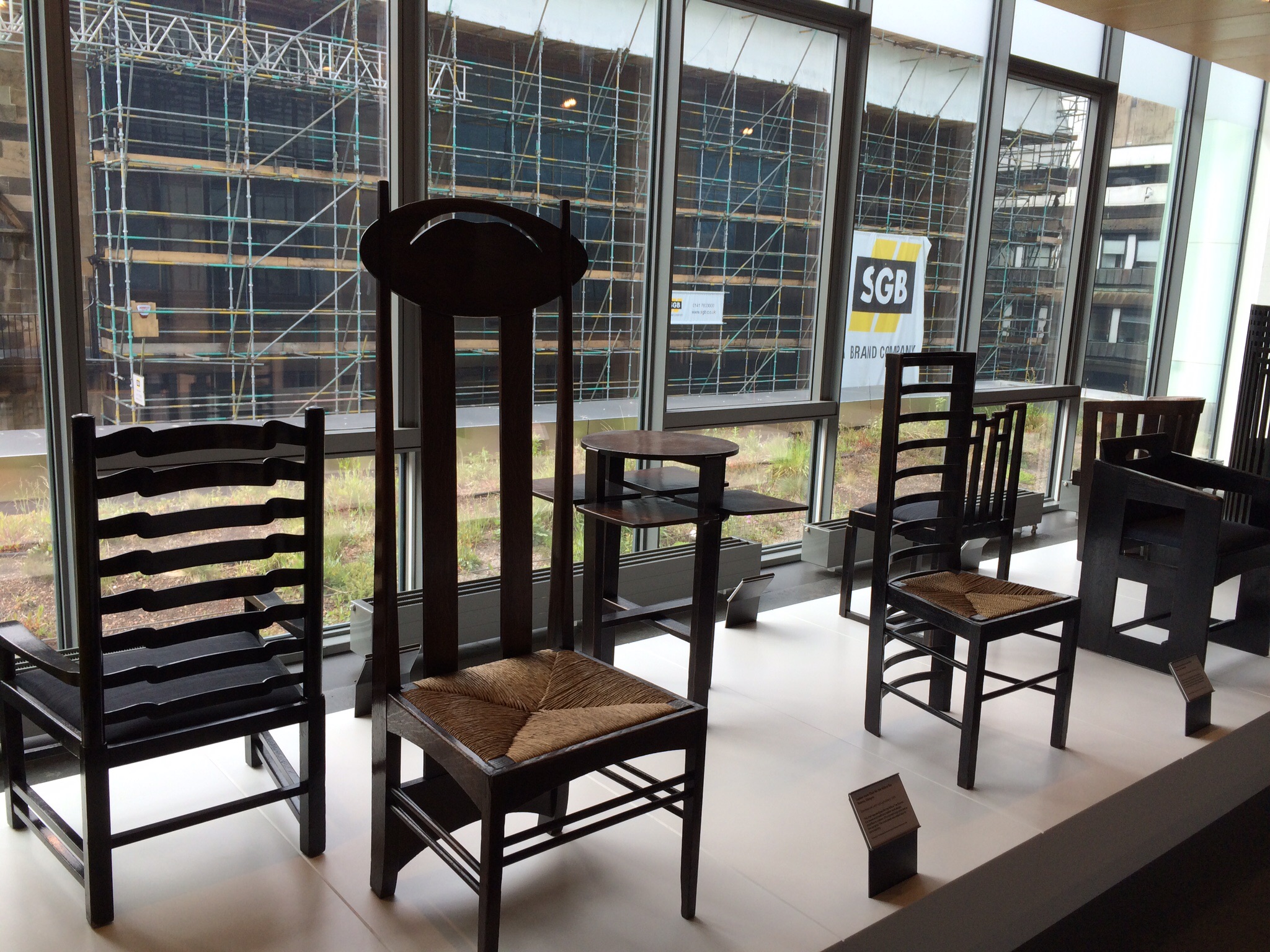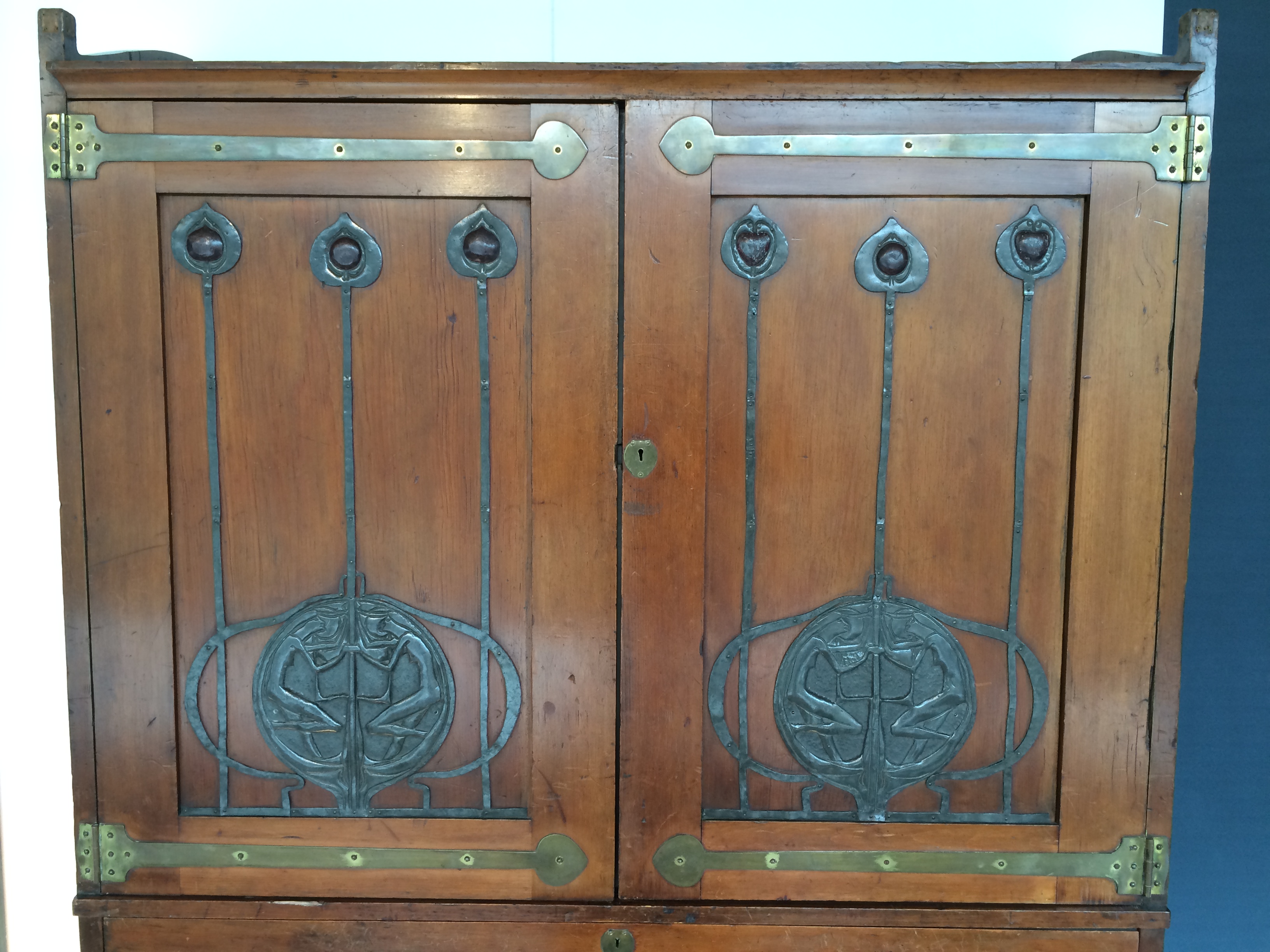 I took a tour led by a woman who graduated last year. Her entire Degree Show installation was destroyed in the fire, as were those of many students.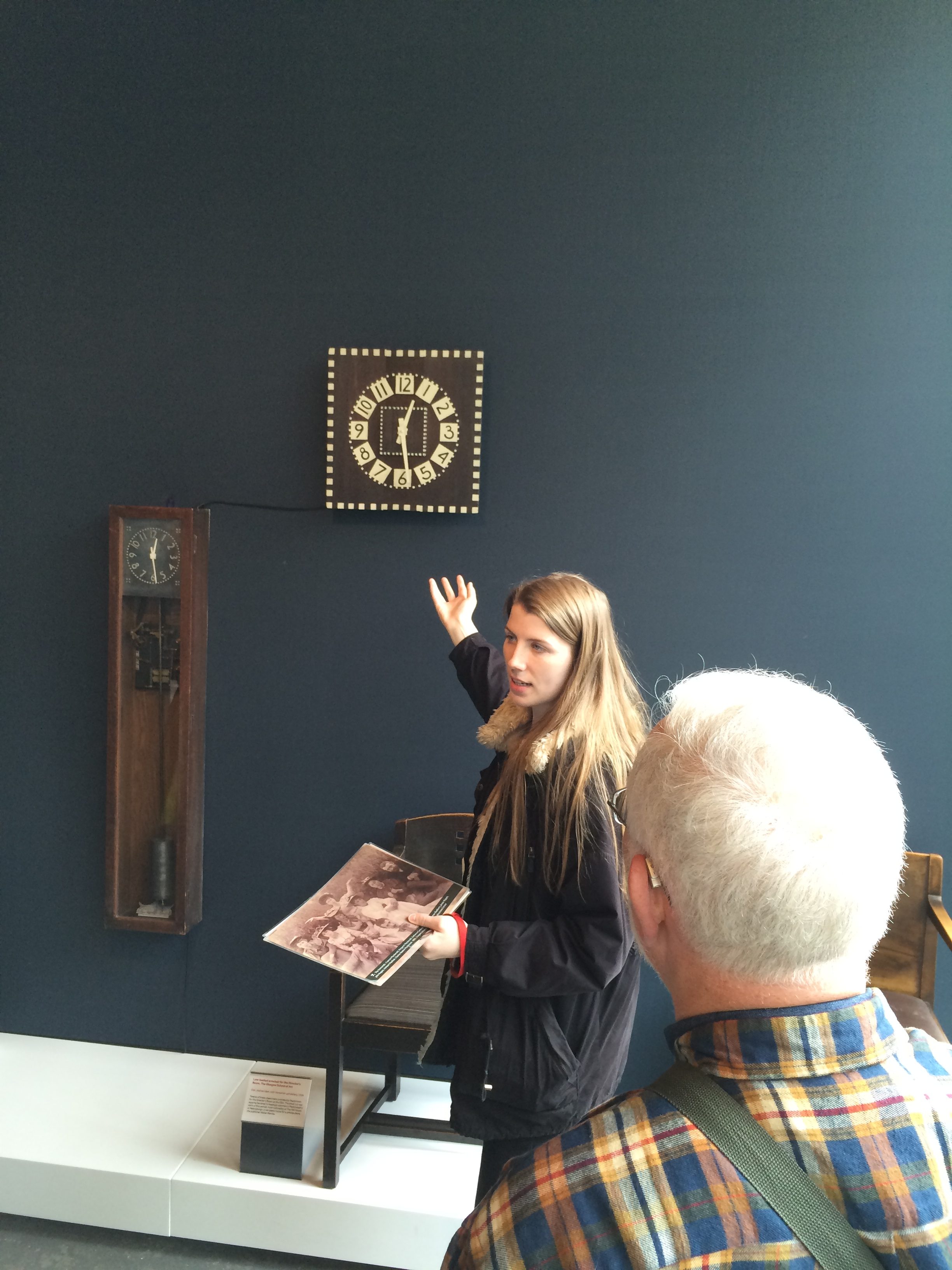 But life and art go on.  She and other students who lost their work are preparing a show that will be mounted in July.  Yesterday, this graduate student was hanging his paintings on the ground floor of the new building for a show that will open in a few days.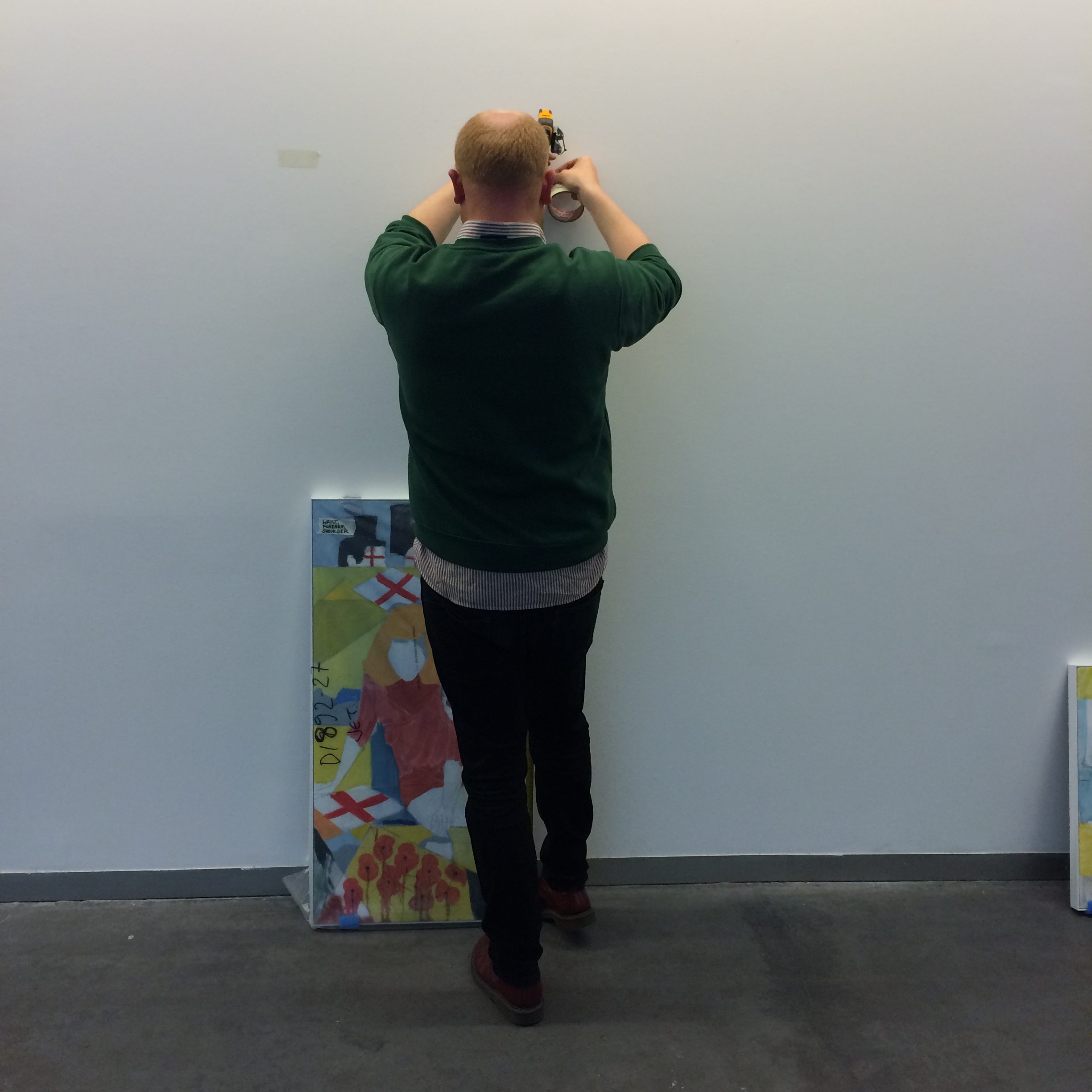 The art school and the architecture world are determined to save the Mackintosh Building. It is being renovated at the cost of 28 million pounds and won't re-open until 2019.